Bio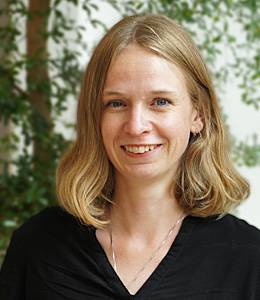 Ellen Minkman is an assistant professor in governance of socio-technical systems. In her research she focusses on decision making and governance of water and delta management. 
Ellen Minkman studied Civil Engineering and Science Communication at TU Delft. In 2021 she obtained a PhD in public administration at Erasmus University Rotterdam. Her PhD researched focussed on policy transfer of Adaptive Delta Management practices from the Netherlands to Asian countries. During her PhD, she furthermore worked part-time as water trainee at the National Water Traineeship for 2 years. 
Dr. Minkman's research concentrates on water governance. Her research interests include decision making and governance for future-proof urban deltas as well as governance transitions in water management and related policy fields (e.g. agriculture, energy). The key research theme is delta management, especially in relation to climate change adaptation and international development cooperation. Conceptually, her research focusses on policy transfer, organizational learning and knowledge sharing.
Dr. Minkman is involved in the H2020 project ENCLUDE on energy citizenship as well as the AGRICOAST research on the (governance) transition to climate adaptive agriculture in Dutch coastal regions. In addition, she is part of the Closer Cities research initiative for optimizing urban knowledge sharing.
More info
position
Assistant professor in governance of socio-technical systems, Delft University of Technology
degrees
PhD, Public Administration, Erasmus University Rotterdam
MSc, Civil Engineering and Science Communication, Delft University of Technology
faculty