Bio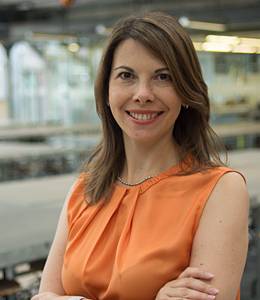 Darinka Czischke is Associate Professor in Housing and Social sustainability with over 15 years' international experience in research, teaching and consultancy across industry, policy and academia.
She has applied organisational, sociological and political theory to understand the interphase between societal processes, institutions and the built environment. Her recent research focuses on the potential for hybrid organisations to achieve multiple and (often) conflicting objectives in the built environment.
Darinka is also interested in new practices and conceptualisations of 'sustainability' and co-production in housing and urban regeneration processes. Her academic work favours a pluralistic epistemological approach and mix-methods, with an emphasis on qualitative, longitudinal and ethnographic methodologies.
research interest
Social housing in a comparative international perspective.
Social innovation and co-production in housing.
Contemporary collaborative housing approaches.
Socio-spatial integration in cities.
Sustainable urbanism.
More info
position
Associate Professor in Housing and Social sustainability
degrees
PhD, Delft University of Technology
MSc, London School of Economics and Political Science
BA, Pontificia Universidad Católica de Chile
faculty