Bio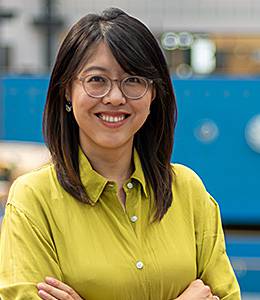 Chen Hao is a Post-Doctoral Researcher at the Faculty of Industrial Design Engineering(IDE), Delft University of Technology. For her PhD, she has developed Cultura, a contextual user research method that helps designers gain intercultural empathy with people.
Chen moved from China to the Netherlands to study master of Design for Interaction at IDE. In 2013, she received her master's degree with honors (Cum Laude). Following her interests in design research, Chen self-initiated her PhD thesis and has being work at ID-StudioLab in IDE since 2014. In addition to her research, Chen partners closely with industries, which allows her to combine theory with pragmatism and utilize her method Cultura in design practice. She has collaborated with a number of companies in Europe and China, offering advice on culture sensitive design and conducting innovative design projects through co-design.
Chen is also passionate about design education and has co-organized multiple design workshops for design students and practitioners in several international design schools. Since 2018, Chen has spent part of her time working at IDE, conducting research and education, and part of her time on her own design research consultancy company.
research interest
Co-design & co-creation
Design tools & techniques
Culture sensitive design
People research
More info
position
Post-doctoral researcher at the Department of Human Centered Design, Faculty of Industrial Design Engineering, Delft University of Technology
degrees
PhD, Delft University of Technology
MSc, Industrial Design Engineering, Delft University of Technology
faculty