Bio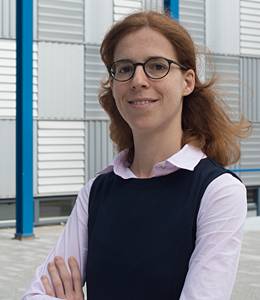 Axelle Viré is an associate professor in Wind Energy at the Faculty of Aerospace Engineering at TU Delft since 2013. She is also an honorary lecturer at Imperial College London (UK).
Before joining TU Delft, Axelle completed her PhD in computational physics at Université Libre de Bruxelles (Belgium), where she also graduated in Mechanical Engineering. She then worked at Imperial College London (UK) under a Marie Curie Intra-European Fellowship and developed high-fidelity computational tools for the modelling of fluid-structure interactions in the context of offshore wind and tidal turbines. Since 2014, she is also active in the field of airborne wind energy at the Faculty of Aerospace Engineering in Delft.
Axelle has occupied high positions in international Boards, such as Vice-Chair of the Marie Curie Alumni Association (more than 7000 members). She has a strong passion for academic research, teaching, and outreach.
research interest
Floating wind energy.
Airborne wind energy.
Offshore renewable energy.
Computational fluid dynamics.
Fluid-structure interactions.
More info
position
Associate professor in Wind Energy at the Faculty of Aerospace Engineering at Delft University of Technology
degrees
PhD in Physics, Université libre de Bruxelles
MSc, Engineering Science, Université libre de Bruxelles
faculty