Bio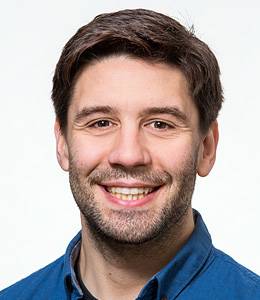 Asterios Katsifodimos is an assistant professor of Computer Science at TU Delft. Asterios' research focuses on scalable data management, and more specifically on parallel stream processing, systems for scalable AI/ML, and data integration.
Before joining TU Delft, Asterios worked at the SAP Innovation Center in Berlin, working on scale-out architectures for machine learning inference and training. Before SAP, he was a senior researcher at the database systems group in TU Berlin. Asterios received his PhD from INRIA Saclay & Université Paris-Sud in 2013, and his MSc, BSc degrees from the University of Cyprus.
Asterios received the SIGMOD Research Highlights Award in 2016 and the EDBT Best Paper award in 2019.
More info
position
Assistant professor of Computer Science, Delft University of Technology
degrees
PhD, Computer Science, INRIA Saclay, Université Paris-Sud
MSc, Advanced Information Technologies, University of Cyprus
BSc, Computer Science, University of Cyprus
faculty
Publications
Selected publications:
Stateful Functions as a Service in Action. Akhter, A., Fragkoulis, M., & Katsifodimos, A. (2019). Proceedings of the VLDB Endowment, 12(12), 1890-1893.
Operational Stream Processing: Towards Scalable and Consistent Event-Driven Applications. Katsifodimos, A., & Fragkoulis, M. (2019). In EDBT (pp. 682-685).
Efficient Window Aggregation with General Stream Slicing. Traub, J., Grulich, P. M., Cuéllar, A. R., Breß, S., Katsifodimos, A., Rabl, T., & Markl, V. (2019). In EDBT (pp. 97-108).
Benchmarking distributed stream data processing systems. Karimov, J., Rabl, T., Katsifodimos, A., Samarev, R., Heiskanen, H., & Markl, V. (2018, April). In 2018 IEEE 34th International Conference on Data Engineering (ICDE) (pp. 1507-1518). IEEE.
Apache flink: Stream and batch processing in a single engine. Carbone, P., Katsifodimos, A., Ewen, S., Markl, V., Haridi, S., & Tzoumas, K. (2015). Bulletin of the IEEE Computer Society Technical Committee on Data Engineering, 36(4).