Overview
Course video
Gain a systemic understanding of critical raw materials and learn about strategies and solutions to manage them in a sustainable way.
The availability of critical raw materials (CRMs) is under massive pressure. However, these materials are essential for products, technologies and solutions to some of the world's most crucial issues – such as the energy transition. The small numbers of suppliers, price volatility, environmental damage from mining, and costly time- and energy-consuming extraction processes are just a few of the many associated challenges.
Addressing the criticality of raw materials is one of the most complex sustainability challenges of our time. Just as renewables alone will not solve climate change, recycling cannot be the only solution to deal with the increasing use of these materials. The transition to a raw materials-intensive economy calls for a systems-thinking approach and the involvement of businesses, governments and society at large.
This course provides a systemic understanding of CRMs and equips you with tools and strategies for managing them in a sustainable way. The course covers the entire raw materials' value chain, which will help you see what actions can be taken at every stage and how you can make informed decisions, and contribute to and benefit from a more sustainable approach to CRMs, regardless of your professional or academic background.
Key topics include access to raw materials, environmental and social impacts, geopolitical factors, market dynamics, economics, supply chains, global trends in CRM use, and resource efficiency.
You can choose from three different tracks that cover possible solutions from a technical, business or policy perspective. These range from supply risk mitigation, exploration, urban mining and substitution to circularity strategies, business models, responsible sourcing and certification.
This course also introduces you to experts, start-ups and projects in the field and inspires you to tackle problems with concrete initiatives.
What You'll Learn
Explore critical raw materials and their role in achieving a sustainable transition 
Recognize the diverse challenges that come with critical raw materials and the complex issues involved in finding solutions
Analyse the importance of material systems and dynamics and review the social and environmental impacts of CRMs 
Distinguish major strategies for developing a more circular and sustainable use of critical raw materials 
Apply your knowledge to design innovative solutions in the field  
Supported by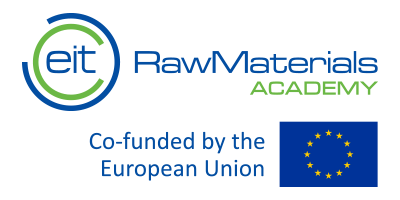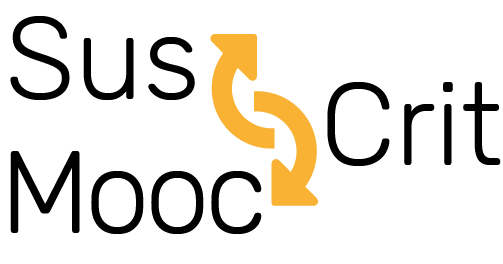 Details
Course Syllabus
Week 1: Introduction: Relevance of critical raw materials in our society 
What is the definition of a critical raw material? What role do these materials play in our transition to a more sustainable future? Will we run out of critical raw materials soon?
We will introduce you to the topic, explain what criticality means and which materials are critical under which circumstances. We will also clarify the importance of critical raw materials in our modern society.  
Week 2: Challenges: The issues with critical raw materials and their opportunities
How are critical raw materials related to geopolitics and conflicts? How are our consumption patterns related to resource use? What are the mechanisms of resource economics and commodity markets?
This week focuses on the challenges related to critical raw materials. We will explore the complexities of the global competition for resources, world-wide increase in resource use, and the role of resource efficiency for sustainability. 
Week 3: Analysis: Tools for evaluating raw material challenges
What data do we have on the continued supply from existing mining sources? What is the potential for secondary sourcing?, How well can we predict the future of resources? How does our use of resources affect humans, the climate and the environment? What  approaches are used to quantify these impacts?
In this week you will learn about the importance of materials systems and dynamics and methods for impact assessment. 
Weeks 4 and 5: Solutions: Approaches and strategies for tackling the challenges
In this module you will be able to choose to focus on one of these three aspects for two weeks:
 
Technical Solutions: In the first week, we will focus on strategies to mitigate supply risks and the role of exploration to secure raw materials. In the second week, we will look at the potential of substitution and urban mining and we will dive into opportunities to make the resources value chain circular. 
Systemic Solutions: In the first week, you will get an overview of circularity strategies (reuse, recycling, remanufacturing, etc.) for critical raw materials and learn how to design for recycling and circularity. In the second week, we will explore circular business models to improve circularity for raw materials and examine the economic drivers and policies that support recycling. 
Policy Solutions: The first week will center around how certification can improve social conditions in mining regions and how trade relations can help to mitigate criticality. In the second week, we will discuss the relation between the Sustainable Development Goals and critical raw material challenges and learn how to consider and balance the interests of different stakeholders when assessing sustainability of CRMs. 
Week 6: Ideas: Good practice examples and your turn to get creative
What are successful business cases of a more sustainable resource use? How can I get involved?
Get inspired by real life examples to create your own business idea that could be a solution to a resources challenge.
Other instructors 
Antti Roine – Director in Digital Platforms, Metso Outotec
Charles Marmy – Research Associate, Empa
Dieuwertje Schrijvers – Consulant, WeLOOP
Dominique Guyonnet – Hydrogeologist, French Geological Survey, (BRGM)
Eimear Deady – Economic Geologist, British Geological Survey (BGS)
Evi Petavratzi – Senior Mineral Commodity Expert, British Geological Survey (BGS)
Guido Sonnemann – Full Professor in Life Cycle Assessment, University of Bordeaux
Markus Reuter – Senior Expert, SMS Group 
Patrick Wäger – Head of the Technology & Society Laboraty, Empa
Paul Lusty – Chartered Geologist, British Geological Survey (BGS)
Rene Kléijn – Associate Professor at Institute of Environmental Sciences, Leiden University
Ruud Balkenende – Professor in Circular Product Design, TU Delft
Steven Young – Associate Professor in Industrial Ecology, University of Waterloo
Stefano Cucurachi – Assistant Professor in Industrial Ecology, Leiden University
Tatiana Vakhitova – Education Manager, Ansys Inc.
Guest speakers
Yves Jégourel – Full Professor in Finance, University of Bordeaux
Roland Dannreuther – Professor of International Relations, University of Westminster
Patrick Nadoll – Senior Advisor, EIT RawMaterials
Oliver Gutfleisch – Full Professor for Functional Materials, TU Darmstadt
Christian Hagelüken – Head of the EU Government Affairs, Umicore
Constanze Veeh – European Commission Directorate General for Internal Market
Julian Hilton – Chairman of the Aleff Group
Mesbah Sabur – founder of Circularize 
Thea Kleinmagd – Fairphone 
Takeshi Nemoto – Recycling Group, Hitachi
Serge Monturet – Education Manager, EIT RawMaterials
Admission
This is a Massive Open Online Course (MOOC) that runs on edX.
Prerequisites
Secondary school level