STAP
Information about STAP (for Dutch citizens and non-Dutch citizens living in the Netherlands)
As from 2022, the Dutch government has made a subsidy available of a maximum of €1,000 that can be used to follow a training, course or educational program: the STAP-subsidy. STAP stands for Stimulation Labour Market Position (STimulans Arbeidsmarkt Positie). TU Delft will start with a limited offer of courses that will later on be extended to a broader offer.
 
Currently we do not provide any courses with STAP-subsidy

Please note that you are only eligible to apply for the STAP-subsidy if:


   You are older than 18 and do not receive any AOW (Dutch National Pension) yet;


   You or your partner has the Dutch nationality or another nationality of a country within the European Union;


   You pay social security contributions (this means that you have lived, worked or have received an allowance in the Netherlands for at least 6 months in the past 27 months);


   You have not yet received a STAP-subsidy in this calendar year and the subsidy is still available;


   The form of education you want to get a STAP-subsidy for is included in the STAP-register.
If you fulfil the above criteria, you will be able to claim the STAP-subsidy one time per calendar year, for one training, course or educational program. There are five application periods during the year and for each period, a portion of the total national STAP-subsidy budget is available. If the full budget has been allocated in that application period (i.e. there is no budget available anymore for that period), you can apply for a new subsidy at the start of the next application period.
Application periods for 2022:
1 November – 31 December 2022 (Note: Currently we do not provide any courses with STAP-subsidy)
We advise you to enroll in the course of your choice as soon as possible so that you can receive your STAP registration certificate before the UWV application period starts. The subsidy is popular, so you should apply on the first day as the available budget is usually fully allocated within the first few hours.

The application process is managed by the UWV, the institute responsible for employee insurance, connected to the Dutch government. Questions about the application process or other questions about the STAP-subsidy can be sent to the UWV. More information on STAP can be found on the UWV and STAP websites (information in Dutch).
How does it work?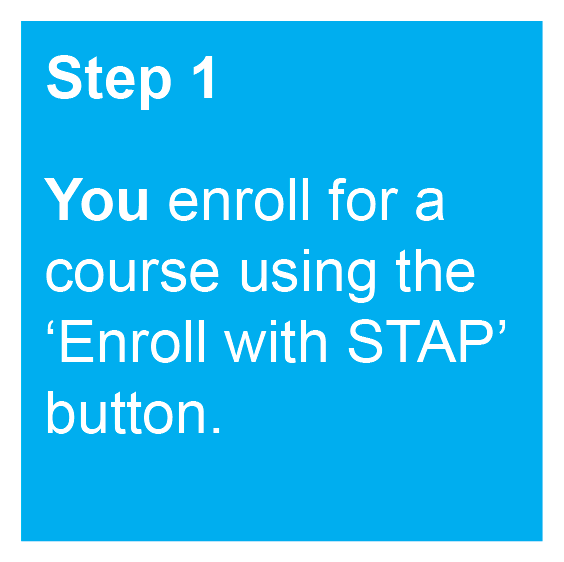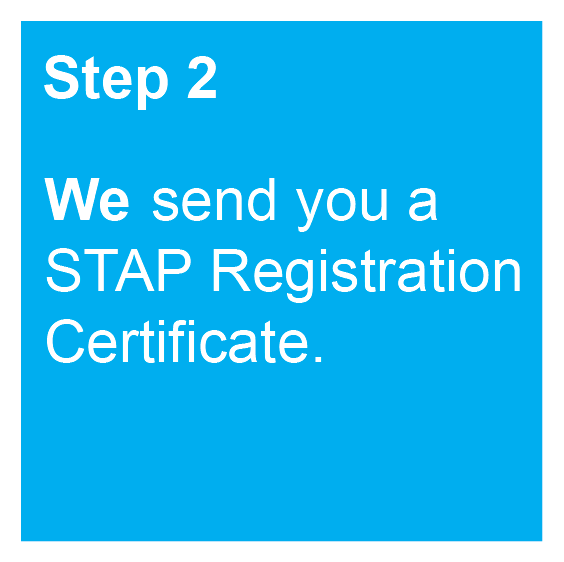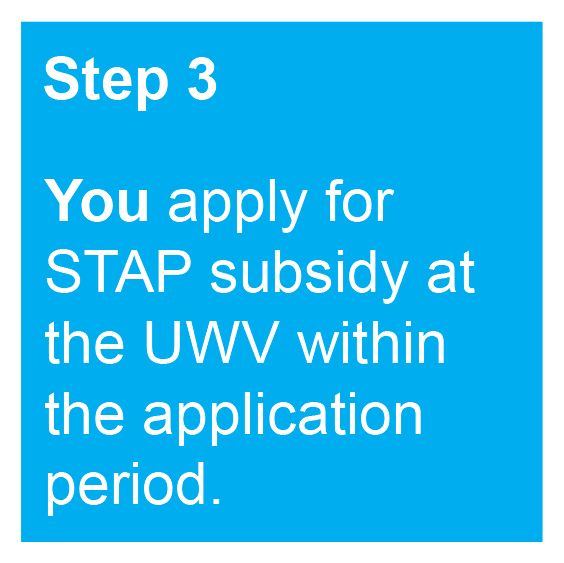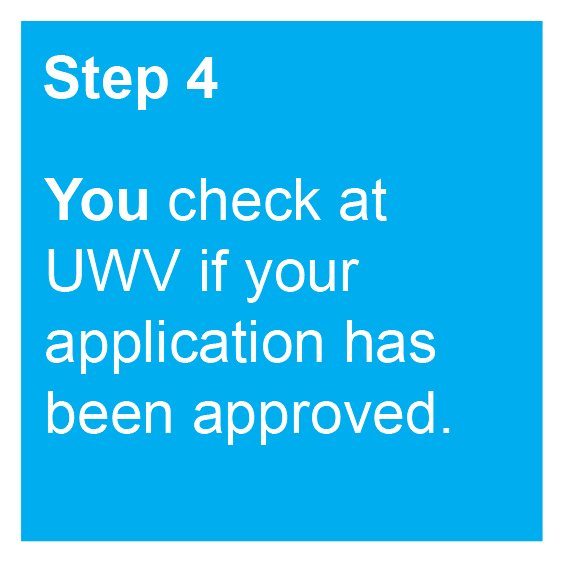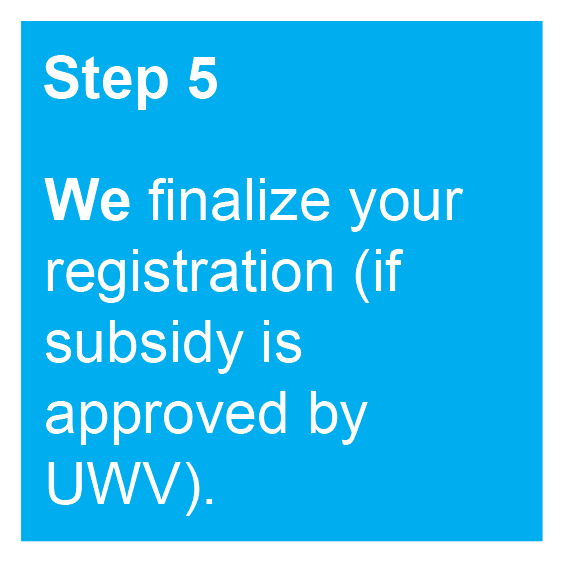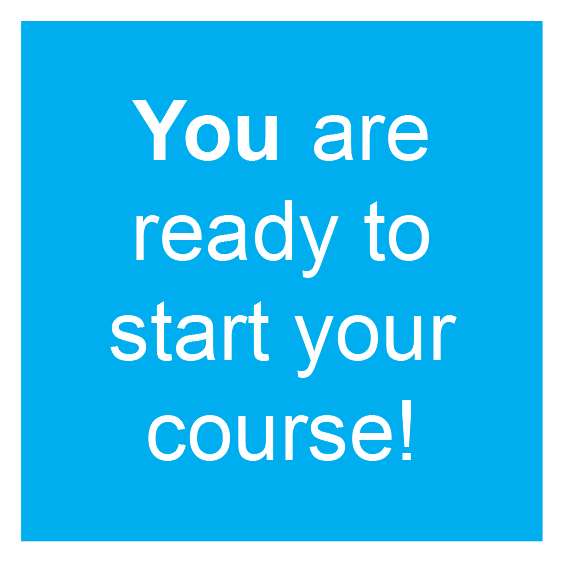 More information
Visit our STAP Budget Frequently Asked Questions page.