Bio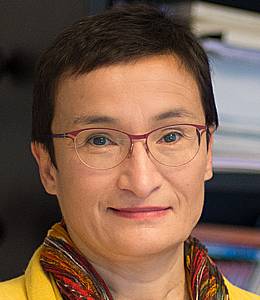 Virginia Dignum is Associate Professor on Social Artificial Intelligence at Delft University of Technology. Her research focuses on value-sensitive design of intelligent systems, in particular on the formalisation of ethical and normative behaviours and social interactions.
Victoria received a Phd in 2004 from Utrecht University and was award a Veni award of excellence for starting researchers by the NWO in 2006. She is the Executive Director of the Delft Design for Values Institute, and Executive Committee member of IEEE Initiative on Ethics of Autonomous Systems, the European AI4People global forum and the Foundation for Responsible Robotics.
research interest
Societal and ethical impact of Artificial Intelligence.
Human-agent interaction.
Agent-based social simulation.
More info
position
Associate professor on Social Artificial Intelligence at Delft University of Technology
degrees
PhD, Computer Science, Utrecht University
MSc, Computer Science, VU Amsterdam
faculty