Bio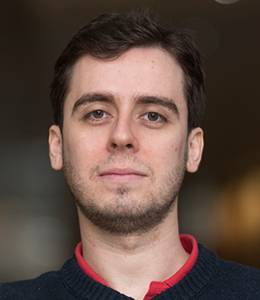 Ricardo Matheus is a lecturer and researcher in the field of Open government Data and Infrastructures at the Information and Communication Technology research group of the Technology, Policy and Management Faculty of Delft University of Technology.
He was a lecturer at Rotterdam School of Management of Erasmus Rotterdam University (The Netherlands) teaching Data Science and Programming for Managers courses. He leads WPs in the CAP4CITY Project (www.cap4city.eu/) and led WPs in the H2020 OpenGovIntelligence project (www.opengovintelligence.eu) which aims to create transparency using open government data in six international governmental pilots.
Prior to joining TU Delft, Ricardo helped to improve Big Data processes of the IBM Operation Center in Rio de Janeiro, Brazil.
research interest
Artificial Intelligence in the Public Sector
Big and Open Linked Data (BOLD)
Transparency of Public and Private Organizations
Anti-Corruption Online Systems
Public Online Participatory Processes
More info
position
Lecturer of Rapid Prototyping and data Science course at BSc Technische Bestuurskunde of the Technology, Policy and Management Faculty of Delft University of Technology
degrees
PhD, Delft University of Technology
MSc, Administration, Quantitative and Informatic Area, University of São Paulo
BSc, Public and Policy Management, University of São Paulo
faculty
Publications
Recent publication:
Matheus, R., Janssen, M., & Maheshwari, D. (2018). Data science empowering the public: Data-driven dashboards for transparent and accountable decision-making in smart cities. Government Information Quarterly, 101284. https://www.sciencedirect.com/science/article/pii/S0740624X18300303
Janssen, MFWHA., Matheus, R., & Zuiderwijk, AMG. (2015). Big and Open Linked Data (BOLD) to Create Smart Cities and Citizens: Insights from Smart Energy and Mobility Cases. In E. Tambouris, M. Janssen, HJ. Scholl, MA. Wimmer, K. Tarabanis, M. Gasco, B. Klievink, I. Lindgren, & P. Parycek (Eds.), Electronic Government - 14th IFIP WG 8.5 International Conference, EGOV 2015 - Proceedings (pp. 79-90). (Lecture Notes in Computer Science; Vol. 9248). Springer. https://doi.org/10.1007/978-3-319-22479-4_6 https://research.tudelft.nl/en/publications/big-and-open-linked-data-bold-to-create-smart-cities-and-citizens
Janssen, M., Matheus, R., Longo, J., & Weerakkody, V. (2017). Transparency-by-design as a foundation for open government. Transforming Government: people, process and policy (online), 11(1), 2-8. https://doi.org/10.1108/TG-02-2017-0015 https://research.tudelft.nl/en/publications/transparency-by-design-as-a-foundation-for-open-government
Matheus, R., & Janssen, M. (2019). A Systematic Literature Study to Unravel Transparency Enabled by Open Government Data: The Window Theory. Public Performance and Management Review. https://doi.org/10.1080/15309576.2019.1691025
Matheus, R., & Janssen, M. (2016). Exploitation and Exploration Strategies to Create Data Transparency in the Public Sector. In Proceedings of the 9th International Conference on Theory and Practice of Electronic Governance (pp. 13-16). Association for Computing Machinery (ACM). https://doi.org/10.1145/2910019.2910091 https://research.tudelft.nl/en/publications/exploitation-and-exploration-strategies-to-create-data-transparen