Bio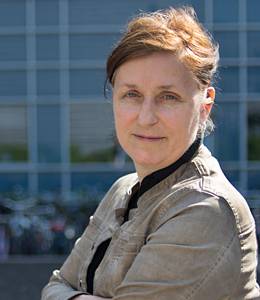 Renate Klaassen has worked at TU Delft since 1997. She currently performs two roles at the university: Programme Co-ordinator for 4TU.Centre for Engineering Education Advisor at the department of Academic Services.
In 2001, Renate graduated as a Doctor from TU Delft, specialising in English medium instruction in higher education. She has been heavily involved in advising on the educational innovation of the BSc programme in Aerospace Engineering as well as various other curriculum reforms at TU Delft. Other consultancy activities include assessment (policy, quality and professionalization), internationalisation of university education and design education. Current areas of research interest includes content language integrated learning in higher education, engineering education, interdisciplinary and virtual reality systems in engineering education.
As a facilitator, Renate has used Design Thinking methodology to innovate educational programmes and the roles of future engineers. Integrating this knowledge within an on-line environment supports the development and growth of professional engineers.
More info
position
Educational consultant at TU Delft Educational Centre of expertise on Education
degrees
PhD, challenges in English-medium engineering education, Delft University of Technology
MSc, Linguistics, Leiden University
BSc, International Management, The Hague University of Applied Sciences