Bio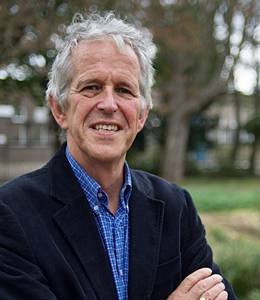 "Online education has enormous potential to disseminate knowledge cheaply and effectively. Teaching is now where transport was a century ago: the classroom lecture are the horse and cart. In 10 years time it is a thing of the past."
Paul Oortman Gerlings started his career at TU Delft doing research and teaching various about risks in the workplace and how to control them until he decided to pursue a career as a consultant. He worked in and for State Supervision of Mines, Shell, CERN, AkzoNobel among others.
Paul investigated incidents, wrote and introduced procedures, managed IT projects and an in-company professional network, organized and taught in workshops and trainings, audited and reviewed. In short, all the things a HSE professional is charged to do.
Paul returned to TU Delft to live up to his maxim "there is nothing as practical as a good theory".
research interest
Identifying risks and effective controls.
Develop and implement systems to manage risk as individual and group processes.

More info
position
Associate staff at the Safety and Security Section, Faculty of Technology, Policy and Management, Delft University of Technology
degrees
MoSHE, Occupational Safety, Health and Environment, Delft University of Technology
MSc, Management business administration, Wageningen University
faculty