Bio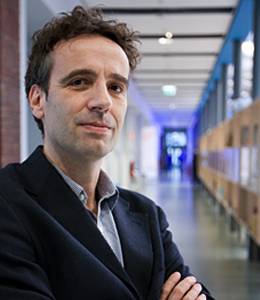 Paul Hekkert conducts research on the ways products impact human experience and behavior. In 2011 he received a VICI grant from the Dutch Science foundation (NWO) to develop a Unified Model of Aesthetics (UMA). The UMA project is likely the largest research program on aesthetics ever conducted; it involves close collaboration with Swinburne University (Melbourne) in addition to a number of international partners.
Paul has published articles dealing with product experience and aesthetics in major international journals, and is co-editor of Design and Emotion: The experience of everyday things (2004) and Product experience (2008). Together with Matthijs van Dijk, he published Vision in Design: A guidebook for innovators (2011), a book that describes an approach to design and innovation that has been widely applied in both education and industry. He regularly lectures on the above topics at (inter)national events, and serves as a member of the editorial boards of The Design Journal, Empirical Studies of the Arts, and the International Journal of Design.
Paul is co-founder and chairman of the Design and Emotion society and chairman of the executive board of CRISP, a national collaborative research initiative for and with the Dutch creative industries.
research interest
Product experience, general.
Aesthetics, visual and cross-sensory.
Figurative meaning; product expression.
Design methods; vision in design; design for social change.
More info
position
Full professor of form theory, and head of the Industrial Design department, faculty of Industrial Design Engineering.
degrees
PhD in Artful Judgements, Delft University of Technology
Drs. in Human Movement Science, Free University, Amsterdam
faculty