Bio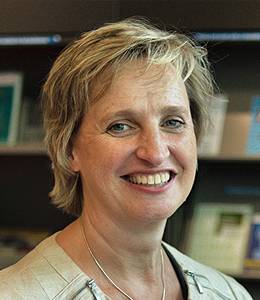 Margaret Welten joined the Technical University of Delft in 2015 as Career Counsellor. With a MSc in Career Coaching, she delivers personalised coaching and workshops primarily with PhDs and Postdocs, as well as students. At this important juncture in life, she helps individuals to take stock of their strengths, values and interests and define what's needed in terms of achieving their career aspirations.
Margaret has over 20 year experience as a professional HR Business Partner in national and multi-national companies. Being of Scottish origin, Margaret relocated to The Netherlands in 2009 so she fully understands the challenges working and living in an international environment brings. In her mid-40's she made the career decision to specialise as a Coach. Margaret has a particular interest in the field of resilience and her research for her MSc explored the experiences of women in science academia navigating the life-transition of motherhood.
In a world where change is constant, she understands and has experienced the value of continuous professional development to enjoy a thriving career. She is a huge advocate of on-line learning which enables individuals to add value to their current skill set and broaden their horizons without the constraints of time or place.
More info
position
Senior career counsellor at Delft University of Technology
degrees
MSc, Career Coaching, University of East London
MA, Human Resource Management, The Manchester Metropollitan University