Bio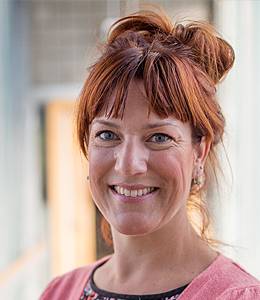 "I am excited about the future. Will the rise of online education shift the traditional system to one independent of time and place? I like to be one of the pioneers in this movement."
Gerdien de Vries is assistant professor Public Management and Organisation at Delft University of Technology. Her research focuses on influence techniques – such as framing and nudging - in multi-actor settings. Gerdien is interested in revealing causal effects of these techniques with the use of quantitative research methods such as experiments and surveys.
Gerdien has a background in social and organizational psychology and teaches online and on campus courses on framing, nudging, leadership, negotiation and cross-cultural management.
research interest
Social Influence.
Framing.
Nudging.
Leadership.
Energy transition.
More info
position
Assistant professor of Public Management and Organisation, Faculty of Technology, Policy and Managementat Delft University of Technology
degrees
PhD in Social Sciences, Leiden University
MPhil (with honours), Social and Organizational Psychology, Leiden University
Bachelor (with honours), Psychology, Leiden University
faculty
Publications