Bio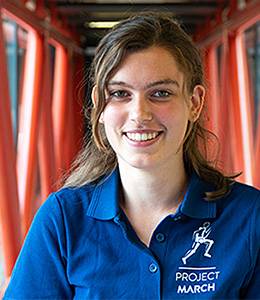 Gaia is a full time member of the 2019-2020 Project MARCH team from Delft University of Technology; the fifth team building an exoskeleton in order to improve the quality of life for people with paraplegia.
As Movement Engineer she was responsible for the development of the walking patterns of the exoskeleton, as well as the stability of it.
Gaia has a Bachelor's degree in Human Movement Sciences from the Free University in Amsterdam, and will continue her studies with the Master BioMedical Engineering at the Delft University of Technology.

research interest
More info