Bio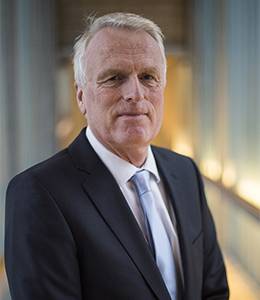 Ernst ten Heuvelhof is professor of Public Administration at the Faculty of Technology, Policy and Management, TU Delft, and at the Faculty of Social Sciences, Erasmus University Rotterdam. He is the scientific co-director and co-founder of the foundation Next Generation Infrastructures.
The philosophy behind all of his research is that it should be both recognizable and useful to practitioners. He empathizes with practitioners, taking their problems and dilemmas as the point of departure for his publications.
research interest
Managing complex decision making processes.
Public management.
Strategic behavior.
Regulations of infrastructure sectors.
Enforcement.
Privatization and competition network based industries.
More info
position
Full Professor of Public Administration at the Department of Policy, Organisation Law and Gaming, Faculty of Technology, Policy and Management, Delft University of Technology
Full Professor of Public Administration at the Department of Public Administration, Faculty of Social Sciences, Erasmus University Rotterdam
degrees
PhD in Urban Planning, VU University Amsterdam
MA in Urban Planning, VU University Amsterdam
LL.M, VU University Amsterdam
faculty