Bio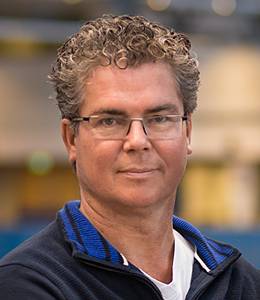 Erik Jan Hultink is a Professor of New Product Marketing at the Faculty of Industrial Design Engineering, Delft University of Technology, The Netherlands. His research focuses on launch and branding strategies for new products. He has published on these topics in such journals as the Journal of the Academy in Marketing Science, and the Journal of Product Innovation Management. He was ranked number six in the list of the World's Top Innovation Management Scholars, and selected as the most productive European researcher publishing in the Journal of Product Innovation Management.
He is co-founder and board member of the Dutch chapter of the Product Development and Management Association (PDMA). He regularly consults companies on the topic of new product launch, and frequently appears on the Dutch television and radio commenting on the success and failure chances of new products.
research interest
Launch strategies and new product performance.
Time to market strategies for new industrial products.
IT usage and new product effectiveness.
Organizing for new product development: The moderating role of top management supervision.
More info
position
Professor of New Product Marketing at the Faculty of Industrial Design Engineering, Delft University of Technology
degrees
PhD, New Product Marketing, Delft University of Technology
MSc, Economics (Marketing & External Organization), University of Amsterdam
faculty