Bio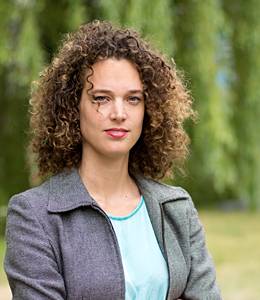 Claire Visée has been one of the Career Counsellor's at the TU Delft Career Centre since 2014. As a TU Delft alum, she understands what it means to be an engineer and what it entails to enter today's labour market.
Currently she coaches BSc and MSc students in exploring their career options and job search strategies. In addition, she is the lead contact in account management for the Career Centre with international and national companies.
Claire's academic background is in design engineering and her Master research focused on user experience of gaming software. She has applied her theoretical knowledge of design thinking to support the design of this on-line career development course: a great combination of two worlds.
Before joining the Career Centre Claire worked in Australia and Europe for a major brand in social entrepreneurship. Part of her key values is to contribute to social voluntary organisations and she is currently board member of a local initiative.
More info
position
Career Counsellor at the TU Delft Career Centre
degrees
MSc in Design for Interaction, Delft University of Technology
BSc in Industrieel Ontwerpen, Delft University of Technology