Bio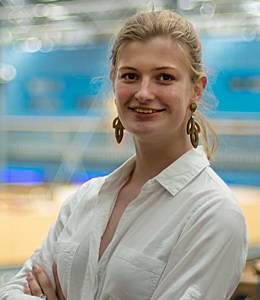 Charlotte is a Civil Engineering student at the Delft University of Technology. Her Bachelors background is in Fine Art (one year) and Life Science and Technology.
As Chief of Hyperloop Connected, she is responsible for the feasibility studies of the Hyperloop concept and for connecting the different parties around the world that are working on the realization of Hyperloop.
Besides studying, Charlotte has been involved in numerous initiatives during her time at TU Delft such as the board of Students4Sustainability, training high school students in Dutch language and Literature, the SFYN Academy, working on a MOOC about robotics for TU Delft, and her student association.
More info
position
Chief Hyperloop Connected at Delft Hyperloop
degrees
BSc, Life Science Technology, Delft University of Technology
faculty