Bio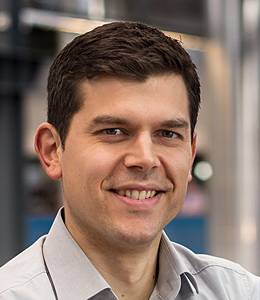 Boris Eisenbart is Assistant Professor of Design Theory and Methodology in the Product Innovation Management Department at the Delft University of Technology. He holds a Diploma in Mechatronics Engineering with a specialisation in production engineering and automation from Saarland University. He obtained his PhD on interdisciplinary function modelling from the University of Luxembourg while receiving advisory supervision at TU Denmark.
Before joining TU Delft, he has been a postdoctoral research associate in Design Thinking and Strategy at the University of Sydney. Boris' research interests include interdisciplinary design, product and service conceptualisation, design thinking, and agile design processes.
research interest
Interdisciplinary Product Development.
Design Thinking.
Design Theory and Methodology.
Function Modelling.
Engineering Design.
Innovation Management.
Decision Making/Behavioural Strategies.
More info
position
Assistant professor of Design Theory and Methodology in the Product Innovation Management Department, Faculty of Industrial Design Engineering, Delft University of Technology
degrees
PhD in Engineering Sciences, University of Luxembourg
MSc in Mechatronics Engineering, Saarland University (Germany)
faculty