Bio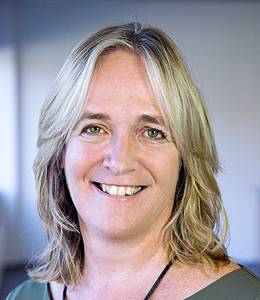 Anke van Hal has been Professional Practice Professor in Sustainable Housing Transformation within the Housing research group of the Architecture faculty since 1 November 2007. Her chair focuses on increasing the sustainability of existing housing stocks and neighborhoods to ensure they meet ambitious environmental targets and reflect residents' needs. This involves the triple P approach, which not only takes into account the aspects of planet and people, but also the issue of profit. In other words, this approach asks the question "Is sustainability introduced in a way that is also economically attractive?" The chair concentrates on deploying process innovation in the practical implementation of sustainable housing transformation.

Van Hal represents the Real Estate & Housing (RE&H) department on the issue of sustainability, and coordinates sustainability research with colleagues in other departments across the whole faculty. She provides courses for the bachelor's and master's degree programs and supervises final-year students and PhD candidates. In September 2008 she worked with fellow professor Dick van Gameren on a joint graduation project (Architecture and RE&H) in sustainable house building. The chair's research program has been amalgamated with research on sustainability and health carried out by the OTB Research Institute for Housing, Urban and Mobility Studies. This joint research program focuses on external parties and is entitled Housing Quality 2020.

Van Hal is already well known within the faculty. It was at this university that she graduated and was awarded her PhD in 2000 for her thesis "The diffusion of environmental innovations in housing" and she has also worked here as a part-time researcher and visiting lecturer. She has run her own consultancy for some time and for ten years was editor-in chief of the journal "Puur Bouwen" (Pure Building, formerly known as Sustainable Building). In addition to her work at TU Delft, Van Hal also holds a part-time professorship in Sustainable Building at the Nyenrode Business University's Center for Sustainability.
More info
position
Full Professor of Sustainable Building & Development at the Center for Sustainability, Nyenrode Business University
degrees
PhD, Delft University of Technology
MSc in Architecture, Delft University of Technology
faculty
Publications
Recent publications:
Hal, JDM van, Sprundel, M van, Dekker, TJ & Heijden, HMH van der (2014). Energiezuinig financieren: ESCo's als financiële propositie. In TM Berkhout & AA van Velten (Eds.), Perspectieven voor vastgoedfinanciering: Congresbundel van de Stichting Fundatie Bachiene (pp. 157-200). Amsterdam: Stichting Fundatie Bachiene.
Gruis, VH & Hal, JDM van (2013). Toezicht op duurzaamheid. Utrecht: Vereniging van Toezichthouders in Woningcorporaties (VTW).
Mlecnik, E, Schuetze, T, Jansen, SJT, Vries, G De, Visscher, HJ & Hal, A van (2012). End-user experiences in nearly zero-energy houses. Energy and Buildings, 49, 471-478.
Hal, A van, Nieboer, NET & Dulski, B (2012). The Netherlands; Unsettled times for energy efficiency. In NET Nieboer, S Tsenkova, VH Gruis & JDM van Hal (Eds.), Energy Efficiency in Housing Management; Policies and practice in eleven countries (pp. 78-96). London/New York: Routledge.
Nieboer, NET, Gruis, VH, Hal, A van & Tsenkova, S (2012). Conclusions. In NET Nieboer, S Tsenkova, VH Gruis & JDM van Hal (Eds.), Energy Efficiency in Housing Management; Policies and practice in eleven countries (pp. 232-245). London/New York: Routledge.