Bio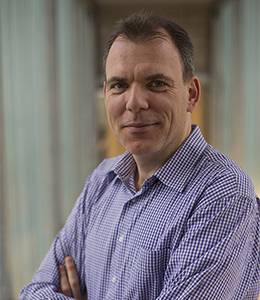 "The difference between great content and a very good online course to me is when participants have the feeling they are really welcome in the course. That the teaching staff really cares about the students, even though there are at least two electronic screens in between them. And, that, just as in the lecture halls when you can say 'hello' and shake hands with everybody entering, also electronically in my online courses our teaching team shakes hands with everybody and says 'hello, welcome on board'. Only then, our students will start asking questions and the job of us teachers becomes so much more easy by just having to provide our reactions to their questions."
Alexander graduated as an aerospace engineer as well as an organizational psychologist. He holds a PhD on the analysis of sustainable aircraft technology.
He works from his own company as consultant, coach, trainer and business analyst. From there, he teaches at universities, business schools and in company programs worldwide, both on-site and on-line. Among others, Alexander designs, teaches and supervises programs on systematic analytical skills to get a firm grip on complex situations to thousands of students each year on all levels.
He has written a few books, of which one is the book connected to this MOOC, namely, Solving Complex Problems. He also published other work, like on managing your own projects, such as your thesis project, in the book he co‑authored with Elianne de Regt Graduation Challenge Accepted. He is currently working on two books. One on the decision making process supported by analytical techniques. And another on applying systematic tools in your personal (business) situation such that you can take a leading role in solving a complex situation with a group of people.
More info
position
Consultant, analist, trainer, coach at Living Motion
degrees
PhD in Policy Analysis, Delft University of Technology
MSc in Aerospace Engineering, Delft University of Technology
MA in Social and Organizational Psychology, Leiden University

faculty
Technology, Policy and Management
Email
A.R.C.deHaan@tudelft.nl
Publications
Recent publications:
Enserink, B, Haan, ARC de & Hermans, LM (2012). Bringing real-world problems into the classroom. In Th Toonen & P.M. Herder (Eds.), Third International Engineering Systems Symposium CESUN 2012 (pp. 1-8). Delft: TU Delft.
Di Ruggero, O, Enserink, B & Haan, ARC de (2011). Panacea or Threat? The Hydrogen Acceptance Boomerang. In Proceedings of the IPA World Conference 2011 (pp. 1-13). Cardiff, Wales: IPA.
Bruijne, MLC de, Riet, OAWT van de, Haan, ARC de & Koppenjan, JFM (2010). Dealing with dillemma's: how can experiments contribute to a more sustainable mobility system? European Journal of Transport and Infrastructure Research (online), 10(3), 274-289.
Haan, ARC de & Riet, OAWT van de (2010). Special Editorial Issue EJTIR. European Journal of Transport and Infrastructure Research (online), 10(3), 200-205.
Haan, ARC de (2010). Sufficient scope in current aircraft technology developments? - A systems analysis application to the multi actor aviation technology system. European Journal of Transport and Infrastructure Research (online), 10(3), 230-248.